Virtual Sculpture & Soundtrack made natively in VR using Open Brush & Virtuoso VR, & an HP Reverb G2 VR Headset. Featuring hand-made textures constructed using pen, acrylic ink & vintage paper stock, & turned digital using the Adobe Substance Suite. Cinematic made using Unreal Engine 5 & Adobe Premiere Pro.

Virtual Sculpture/Art made in VR (Tilt Brush), 3D renders made with Adobe Stager.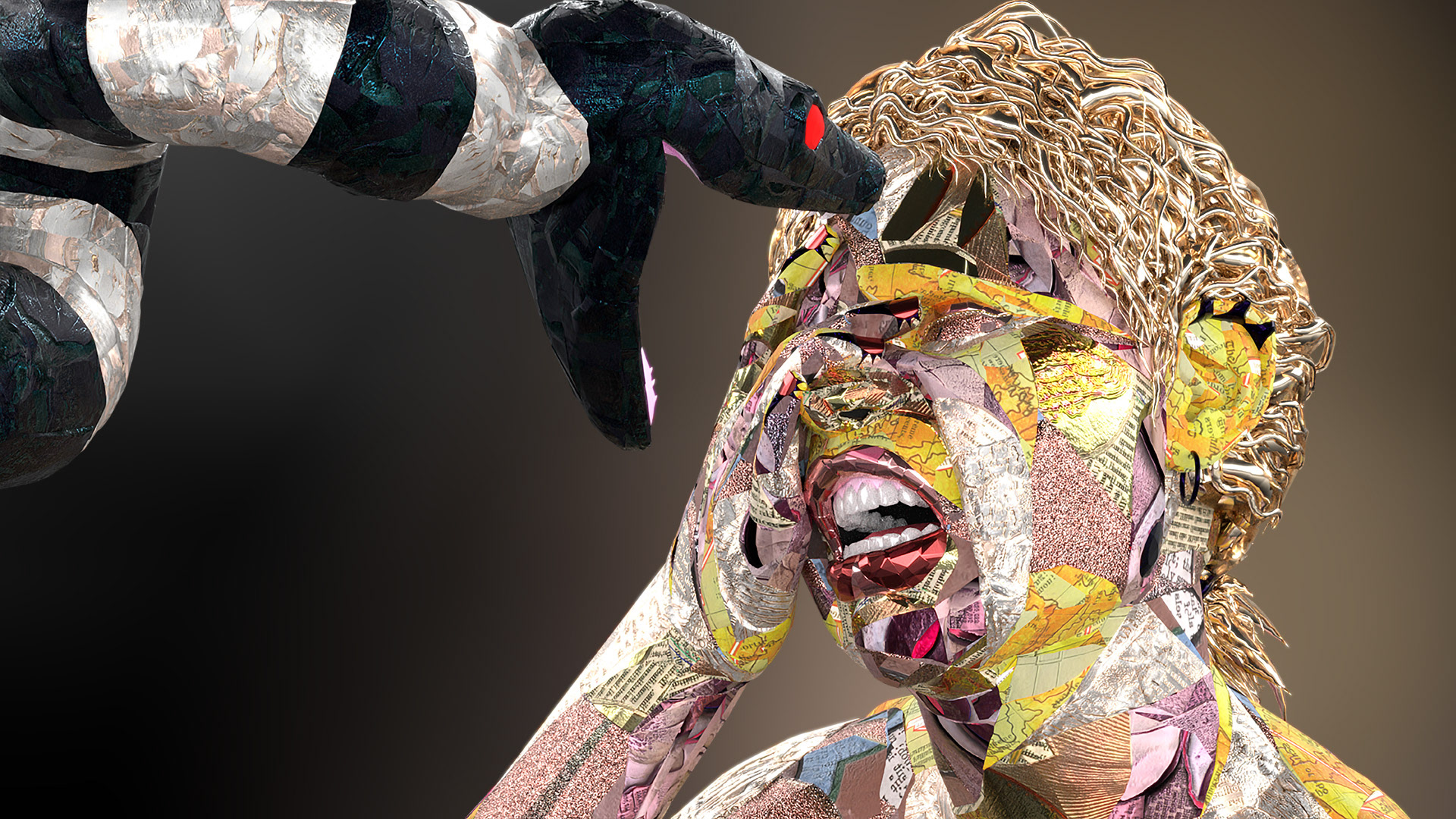 Ouroboros | WIP 3D Renders & Textures | Adobe Stager
Ouroboros | WIP Wireframes | Nomad Sculpt for iPad

VISPO Texture/Material hand-made with vintage paper stock & acrylic inks, & then turned digital using Adobe Sampler. Textures used in "Ouroboros".